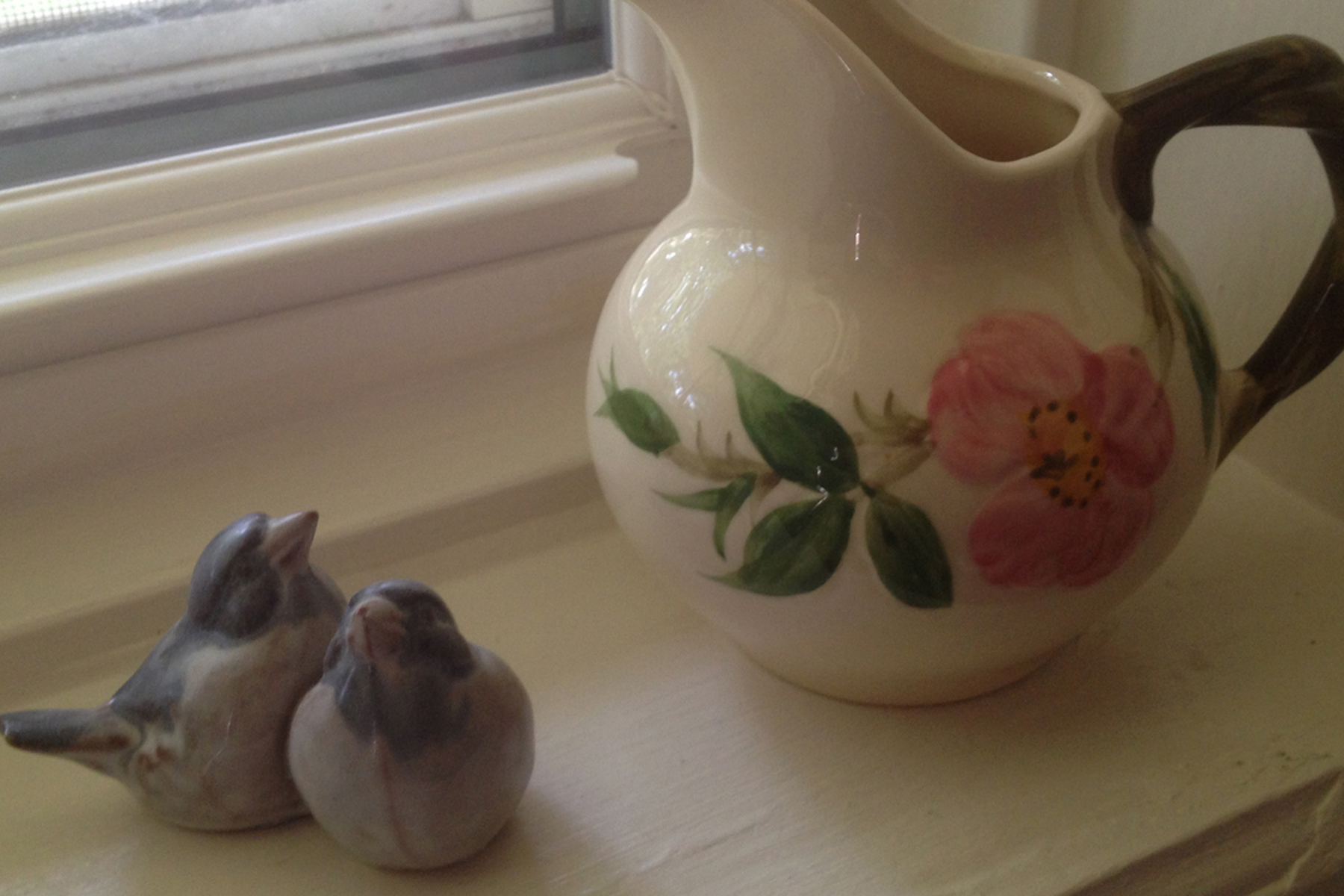 Birds have been popular in home design throughout history. In our home, most of our birds are mid-century hand-me-downs from Joan and her mother, Elsie. Regardless of a home's style (vintage, rustic, traditional or modern), birds add a touch of whimsy. Here are some easy ways to incorporate birds to your home decor:
1. Pick up some bird books from your local bookstore. 2. Visit Etsy and search for birds. There are thousands of options from jewelry to art to ceramics to crafts. 3. Ceramic birds and linens are easily sourced from flea markets, antique malls and estate sales. If you prefer new, Anthropologie often carries cute options. 4. Attend local art sales to search for artists who use birds in their work. 5. Purchase bird-inspired stationery. You can order our bird stationery here. 6. Visit your local garden center to shop for yard art or a wind chime that features birds. If you prefer the real thing, you might consider a bird feeder, house or bath.
[gallery type="rectangular" ids="2008,2009,2013,2010,2014,2011,2012"]
For more bird inspiration, visit our Going to the Birds Pinterest Board.
Do you use birds in your home decor?